A few postcards from my collection. Scenes will change from time to time.
DALLAS, TEXAS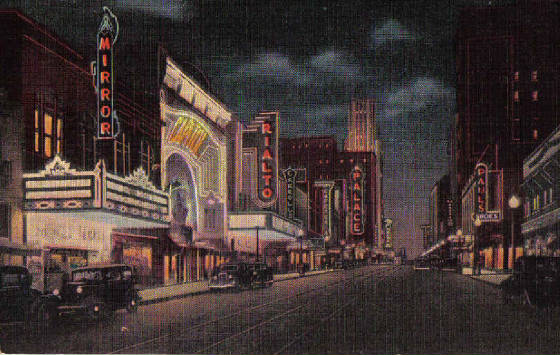 Theatre Row at Night, Elm Street Looking East
Dallas Texas, Threatre Row: Dallas, with it's theatres and night clubs, its many golf courses, its race track, its tennis courts and bathing beaches, is a playground where life is enjoyed to the fullest. The metropolitan atmosphere prevailing here is reminiscent of New York, skyscrapers, a business bustle and volume of traffic. (Estimated circa, 1940's)
CINCINNATI, OHIO
FIFTH AND VINE STREETS
Cincinnati, Ohio: The above postcard is postmarked August 23, 1923.
LITTLE ROCK, ARKANSAS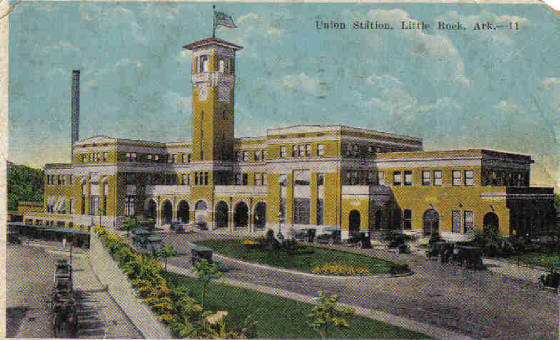 UNION STATION
Little Rock, Arkansas: The above postcard is postmarked May 29, 1924.
SWEETWATER, TEXAS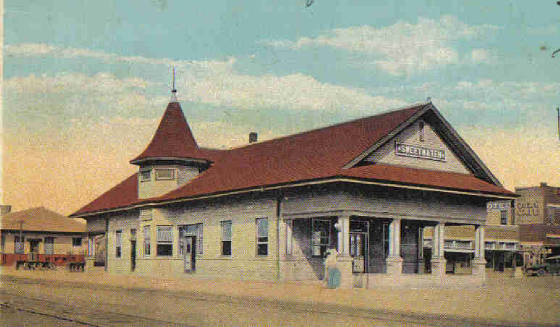 T&P STATION
Sweetwater, Texas: The above postcard is postmarked December 10, 1925.