20th Century Archives is a web site dedicated to the preservation of lost and forgotten magazine, newspaper, and miscellanious articles from our past. Feel free to look around!
TABLE OF CONTENTS
DECEMBER, 2004
BUSINESS: "What Ma Bell's Breakup Really Means to You" (March, 1984)
CAN'T BEAT THESE PRICES: 1927 Piggly Wiggly Ad and 1927 Liggett Drug Store Ad
HEALTH: "The Great Fluoridation Scare" (August, 1956)
PAUL HARVEY'S "THE REST OF THE STORY": "If" (C. 1981)
PLACES: "The Fabulous Waldorf-Astoria" (January, 1952)
RACE RELALTIONS: "Negroes Are Moving Up the Job Ladder" (December, 1963)
SCENIC U.S.A.: Postcard scenes from: Dallas, Texas, 1940's; Cincinnati, Ohio, 1923; Little Rock, Arkansas, 1924; Sweetwater, Texas, 1925
SHOPPING: "Why the Supermarkets Are Booming" (August, 1956)
SPACE: "The Fantastic Hazards of Landing On the Moon" (September, 1963)
TAXES: ?
TEENS: "Teen-Age Tommyrot" (January, 1953)
WORLD WAR II: "15 Years Later: The Men Who Bombed Hiroshima" (August, 1960)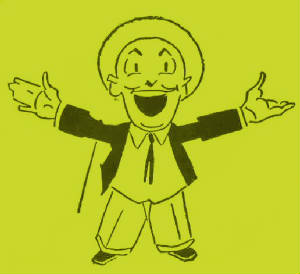 Jeepers! Isn't this a swell site!